SEE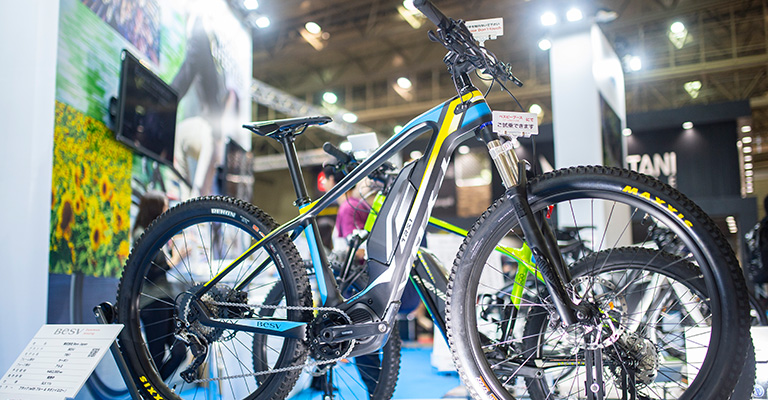 Sports e-BIKE EXPO
The demand for sports e-BIKE is on the increase in the world! Electrically assisted bikes that will support various activities gather to Cycle Mode!
Check out its comfort and functionality!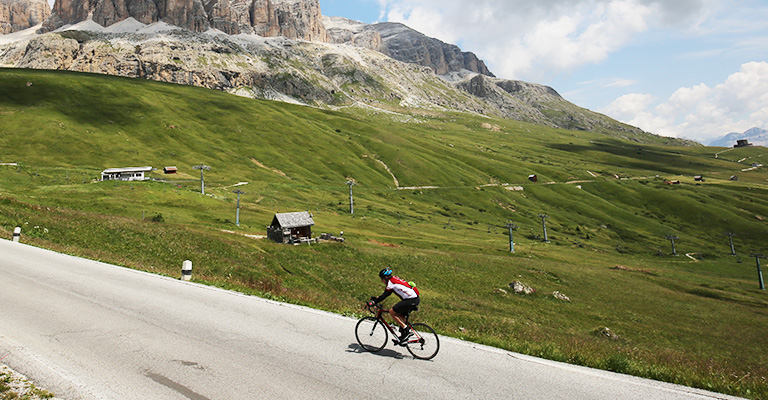 BICYCLE x TRAVELING Fair
This Fair presents beautiful cycling courses! You can find the next destination.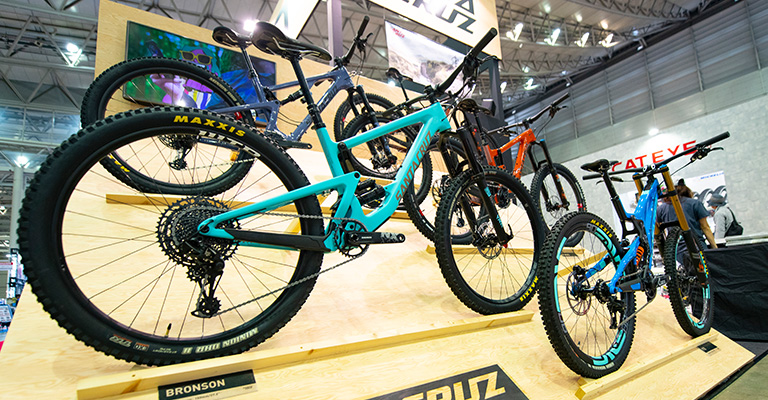 OFF-ROAD BIKE Area
Nowadays Off-road bikes are very popular in Europe and the US. In this area, you can see and ride off-road bikes on special test-ride course. You can experience dirt course and mountain trail.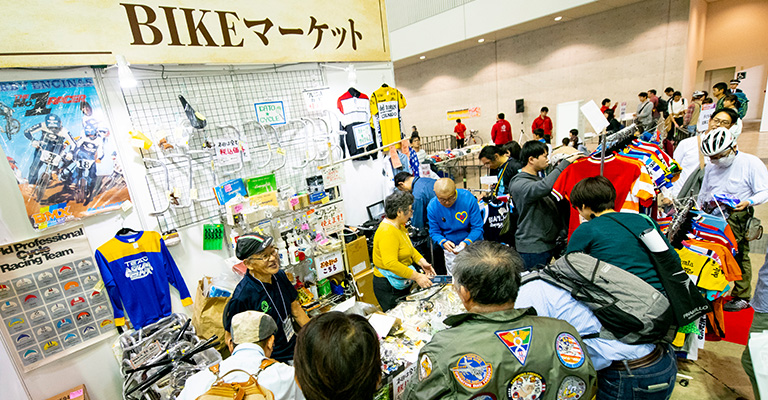 VINTAGE BIKE MARKET
Bicycles maintain their fascination no matter how long ago they were built. Enjoy these rare vintage bikes on display at the exhibit.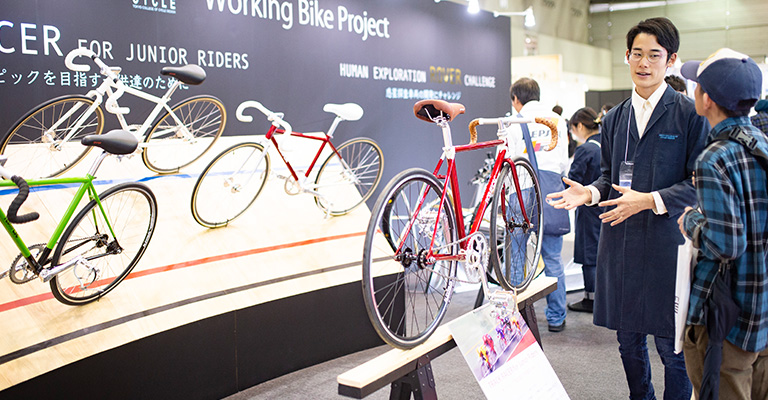 WORKING BIKE 2019
Students from Tokyo College of Cycle Design (TCD) presents their original "WORKING BIKES". The theme of this year is "e-BIKES"!
Planning, design and assenbly, all are unique and hand-made.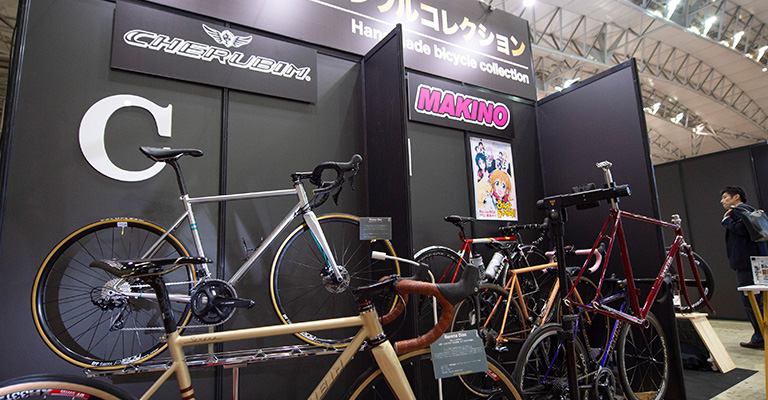 HANDMADE BICYCLE COLLECTION
Various builders from veteran master craftsmen to young, passionate builders strive to realize the ideal order frame. Savor the painstaking craftsmanship in the original frames.
STUDY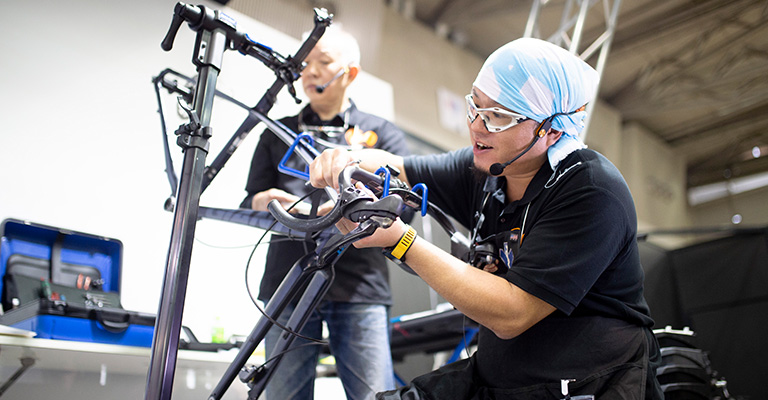 SBM CHALLENGE SEMINAR
Exclusive seminars for distributor shops to learn about mechanics as well as actual training.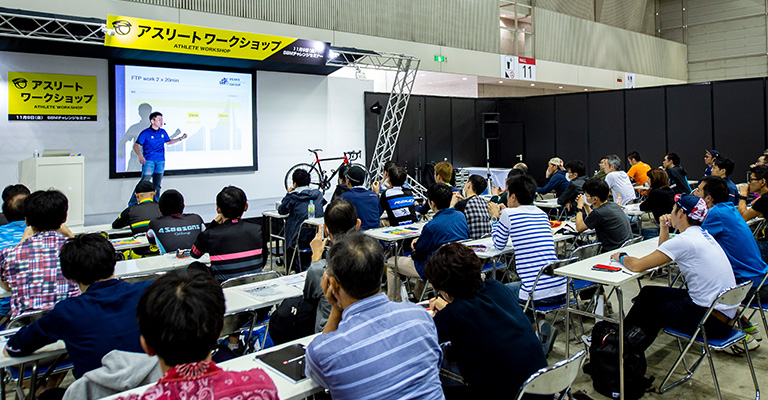 ATHLETE WORK SHOP
It is the special seminar for Athletes. You can learn how to become faster and stronger.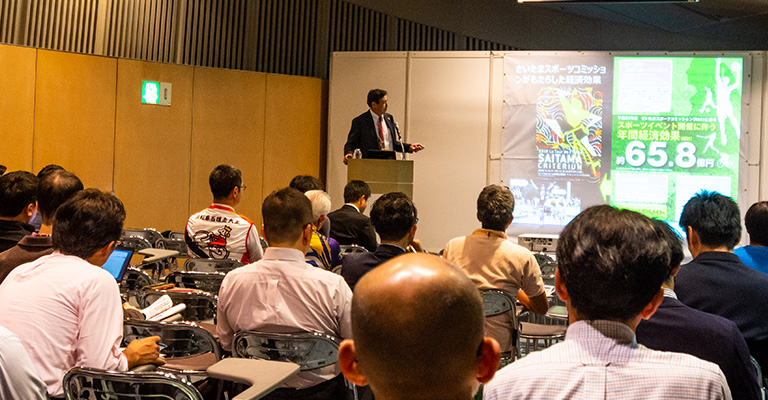 The 3rd Japan CYCLE Tourism Symposium
You can study how the local governments promote their regional activation with Bikes, or the future of cycle tourism in Japan.
EXPERIENCE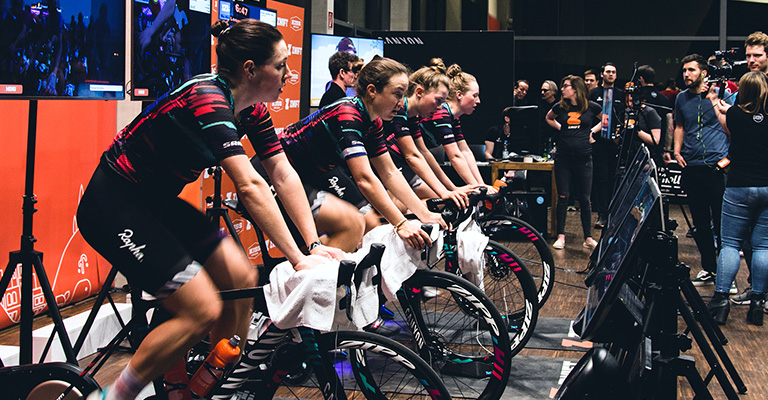 ZWIFT e-Sport Event
You can experience virtual cycling experience "ZWIFT" in CYCLE MODE international!
CYCLE MODE collaborates with ZWIFT and provides a special experience for visitors to join the international virtual cycle race. You may have a battle with cyclists in all over the world!!
Moreover, the program presents the original workout that some active athletes join in!?
KIDS AREA
Don't worry if your children can't ride bikes yet!
Our instructors will teach the basics, how to ride a sports bike, rules and manners all in an enjoyable fun lesson.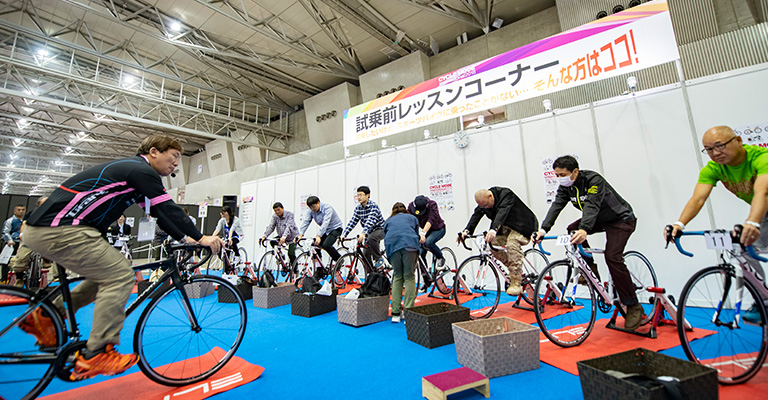 Pre-Test Ride Lesson Corner
If you are a beginner and don't know anything about sports bikes, don't worry at all!
You can learn everything you need to know for a ride such as how to change gears, effective pedaling at this quick lesson corner before going on a test ride!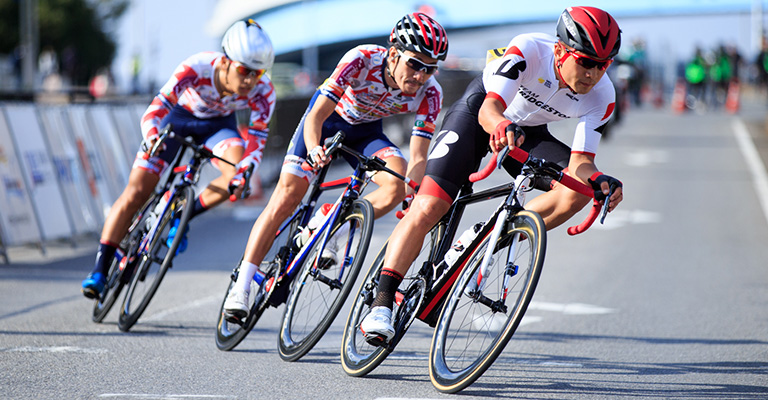 The 4th Makuhari Creterium in CYCLE MODE presented by JBCF
A dynamic professional road race is held in conjunction with CYCLE MODE again.
Racer's breath, the sound of gear changing, powerful race is in front of your eyes!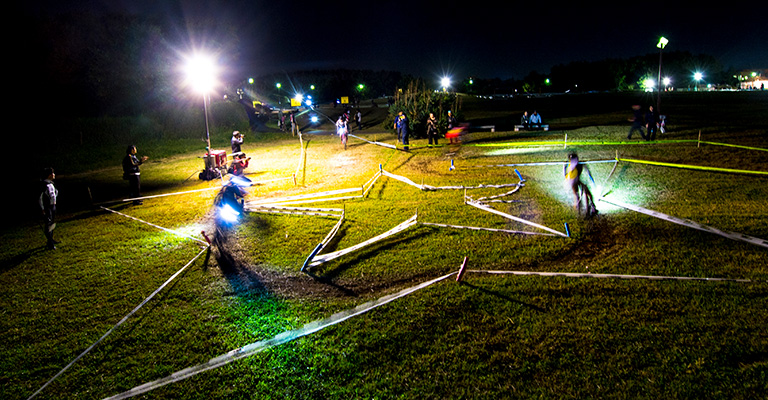 MAKUHARI CROSS in CYCLE MODE
A popular activity "CYCLO-CROSS race" will be held at the off road course built within "Kaihin Makuhari Park" where is adjacent to Makuhari Messe.
Riders going through chicanes and attempting dirt walls are definitely worth seeing.
Enjoy the rare race listening to the DJ spin some tunes with some drinks! If you're lucky you can see the beautiful sunset!