Please contact our press department to receive the latest photo.
Please also specify what media it will be used for and the scheduled publishing date.
REQUEST FOR PRESS COVERAGE
The PR Department will send out "Press Request Form" to the members of the media approximately one month prior to the event.
We can send this form with event material upon prior request, please inform us of your contact information (e-mail/ fax/ address etc.) and contact name.
ON-SITE PRESS COVERAGE DURING THE EVENT
Due to security reasons, all press/media coverage to be held at the event must be registered in advance of the event. Only press registered with the event press department will be allowed to cover the event at the venue.
Press registration is only open for those reporting, editing and transmitting coverage of the event. It is not for advertising agencies and or PR firm staff. Any staff accompanying members of the media covering the event must enter the venue through the General Event Entrance.
Press Contact
CYCLE MODE PR Department(Platinum, Inc.)
Contact:Hirai/Kin/Nakamura
Tel:+81-3-5572-6072 Fax:+81-3-5572-6075
E-mail:
DOWNLOAD SERVICE FOR PRESS
A selection of high resolution photos can be downloaded.
Before downloading photos, please unzip the large photo documents.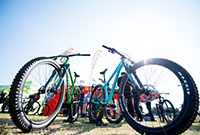 SLX bike(jpg)
slx_bike.zip
3.8MB
4928px X 3280px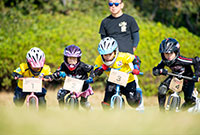 SLX kids(jpg)
slx_kids.zip
4.1MB
4928px X 3280px