SEE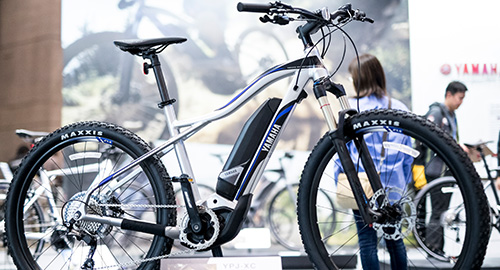 SPORTS e-BIKE EXPO
The demand for sports e-BIKE is on the increase in the world! Electrically assisted bikes that will support various activities gather to Cycle Mode!
Check out its comfort and functionality!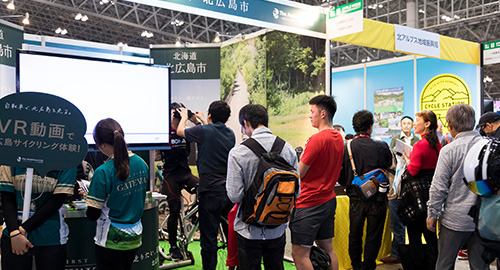 BICYCLE x TRAVELING Fair
This Fair presents beautiful cycling courses! You can find the next destination.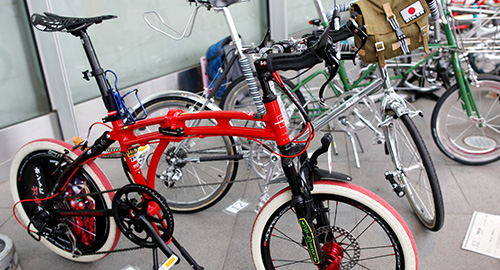 Mini Velo Custom Bike Gallary
Cycling is not only enjoyment of bike life.
Customize bike with painting is now popular. You can get attched to the only one bike in the world.
CYCLE MODE presents the special event collaborated with "mini love" that is the mini velo bike (small wheel bike) specialized WEB to showcase selected beautiful mini velo bikes from about 146 applicants. You can see the wonderful changes!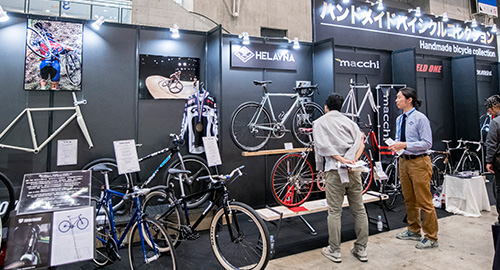 HANDMADE BICYCLE COLLECTION
Various builders from veteran master craftsmen to young, passionate builders strive to realize the ideal order frame. Savor the painstaking craftsmanship in the original frames.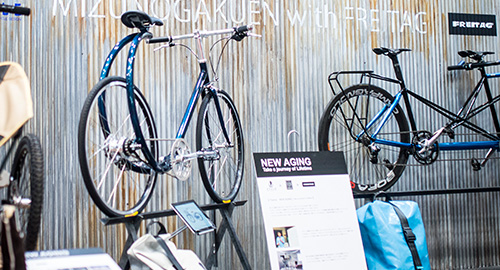 WORKING BIKE 2018
Students from Tokyo College of Cycle Design present show their original design bicycles under the theme of "WORKING BIKE".
This years theme are "for Racing" and "for Space development"!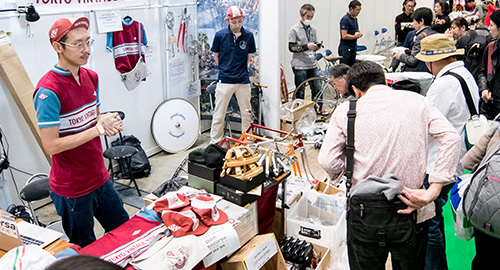 VINTAGE BIKE MARKET
Bicycles maintain their fascination no matter how long ago they were built. Enjoy these rare vintage bikes on display at the exhibit.
LEARN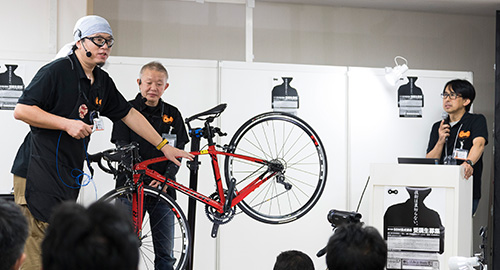 SBM CHALLENGE SEMINAR
Exclusive seminars for distributor shops to learn about mechanics as well as actual training.
The 2nd Symposia
for CYLCE Tourism in Nippon
The attention to CYCLE tourism gain popularity these days. The first symposia in CYCLE MODE 2017 were attracted many audiences.
Some local governments have various symposia again and appeal their local cycling course or events and discuss about future cycle tourism.
EXPERIENCE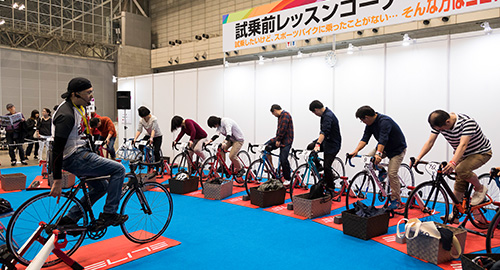 Pre-Test Ride Lesson Corner

If you are a beginner and don't know anything about sports bikes, don't worry at all!
You can learn everything you need to know for a ride such as how to change gears, effective pedaling at this quick lesson corner before going on a test ride!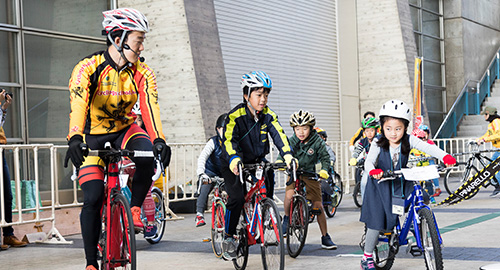 KIDS AREA
Don't worry if your children can't ride bikes yet!
Our instructors will teach the basics, how to ride a sports bike, rules and manners all in an enjoyable fun lesson.